Hey there engaged couples!
I thought I'd write down for you guys the way photography timelines work for me since this is probably the number one question I'm asked when it comes to wedding day planning.
There are many things to consider before deciding on your timeline. Do you want getting ready photos? detail photos? would you like a first look with your future spouse (for those of you who have NO idea what this is, it's an opportunity to see each other before the ceremony to get rid of some of those jitters and/or take advantage of all that time before you see your guests to do your photos), is the reception important to you to get those great candid shots during speeches, or the first dance with your Mom or Dad?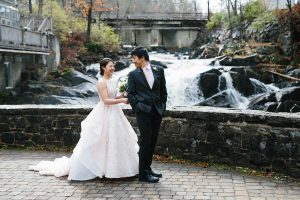 Years ago timelines were very traditional. The bride and groom didn't see each other before the ceremony and many ceremonies took place in a church so you often needed a lot of coverage time if your priest could only accommodate for example, a 12:30 ceremony. These days though I'd say at least 50% of my couples request photos before the ceremony. It makes my day much longer and let me tell you I'm happy to get that bread and butter come reception time, but for couples it gives them so much more time with their guests so if that's a priority I think it's a great option.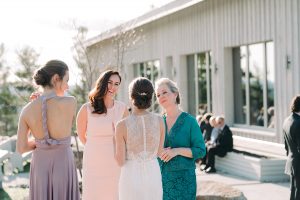 Some people choose to only do their own portraits before the ceremony but I often see couples choosing to take their bridal party and family photos before too. Extended family I always recommend waiting for until after the ceremony because it's tough to get all those people to one location before the ceremony on time and it can be quite stressful for the bride and groom.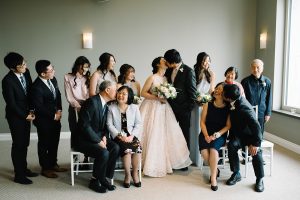 Speaking of extended family photos. Within a  month before your wedding I always request a shot list of must have photos. If you want a photo with your godmother, your aunt Nancy or your sorority sisters you must tell me. Candid photos are great but you might not get the must-haves without a list. On the candid photo note, if you looooove the candid photos you see of brides and grooms at their cocktail parties then there is one key thing you must do: stick together. Sound obvious? Well, it's actually really hard. You are both going to be pulled in different directions so if this type of photo is important to you then just be aware you need to be together for it to happen.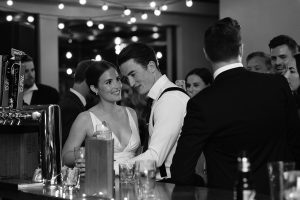 I hope these pro tips help a bit. If you have any timeline questions ask away! I've seen it all and I'm happy to help.
xo A-M