I have a new website!
With my new video from SHE films, new galleries (with a streamlined view to show off my portraits) and some of the gorgeous weddings I've shot over the last year, it was time to update all the pretty. I'm also incorporating a gift certificates page so you can buy them more quickly rather than waiting for me to send them to you – we're just working out a few last minute things with that one.
Another big function of this site is my studio page. You can now book it for your photoshoots, classes and parties. Send me an email at anne@annemariebouchard.com to get more info.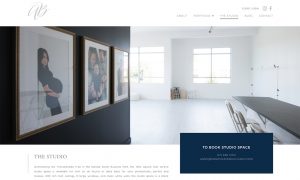 Clients can also now log in directly from my website and so can friends and family who have the password info.
Thanks to The Studio Design for making this all come together. Love you guys!