Last year I got an excited, totally fun message on my voice mail from Chris, she followed up with an e-mail, "I met you in Paris when you went with your dad – I don't know if you remember that? I am getting married and I'm looking for a photographer.  I really (I mean really) like your style and would hope that you're available. Are you available on 21 or 28 May?" When you start off with fate and a compliment then of course I'm available!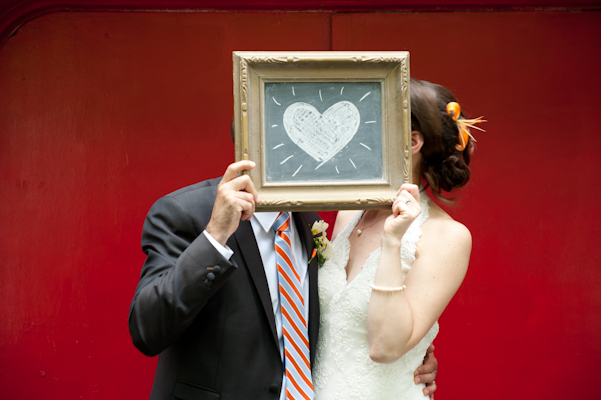 It had been 10 years or so since I'd met Chris in Paris, France. She was on business and I was tagging along with my Dad who was also on business. We had some meals together and shopped away an afternoon. Needless to say, I was flattered to get a phone call from her so many years later and honoured that a mutual friend had recommended me.
Enough about me and Chris though, this is about Chris and Dave and their incredible wedding day!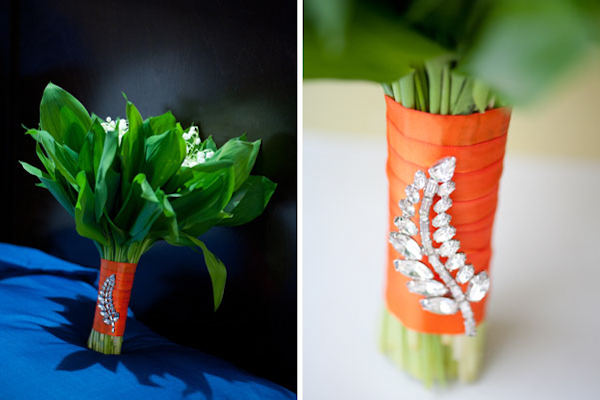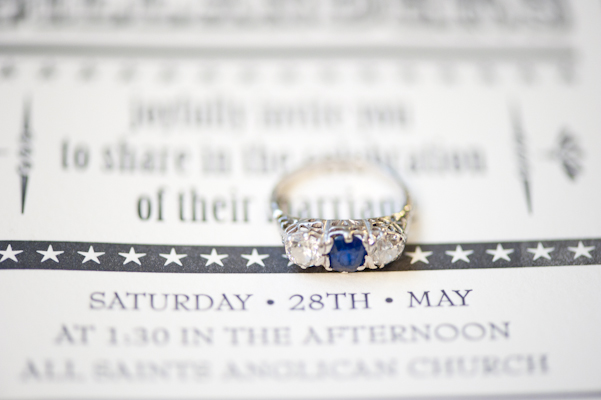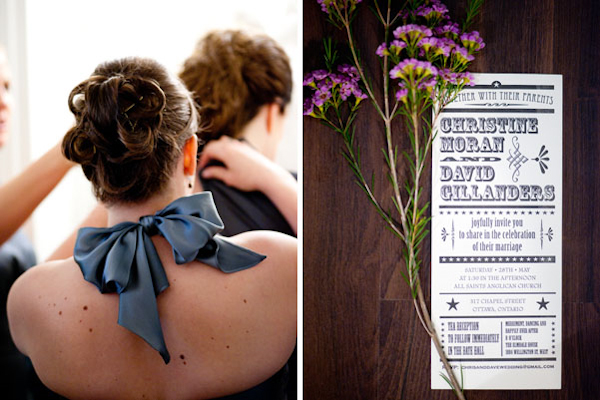 Dave, an incredible artist and Chris an incredibly talented crafts-lady made everything for their wedding day – while living in Chicago I might add, and with the help of their friends and family put together a beautiful ceremony and party. I just about toppled over when I saw all the incredible details at their reception.
All the colours were so vibrant and fun and it was very clear how much thought and love went into planning their wedding day together – the love filled up the tudor-style room at Bate Hall and seeped into every little corner. They clearly had a vision for what they wanted their day to look like and executed it with such beauty and whimsy. You just don't see this kind of DIY every day.  So that's a little about how I felt about the decor. Now on to the two of them.
Chris and Dave's first date didn't come easily. Chris's sister and Dave's friend really wanted these two to meet up but Chris just kept saying no. See, she was in Chicago and he was in Montreal but after connecting by e-mail and with a little poking and prodding from the two setter-uppers they finally decided to meet up half way between their two cities in Toronto. Dave moved to Chicago six months later.
It is so clear, even just spending a day with Chris and Dave that they are soul mates. There's a softness and deep love between them that fills the room and makes you want to smile from ear to ear. Precious precious love. I'm so happy for them. They were calm and happy, really really really happy.
Congratulations you two. Alana and I were thrilled to be a part of your beautiful, special day. Thank you for letting us share your beautiful inspirations with the world you should be very proud 🙂
Here's to a lifetime of happiness and love. Happily. Ever. After.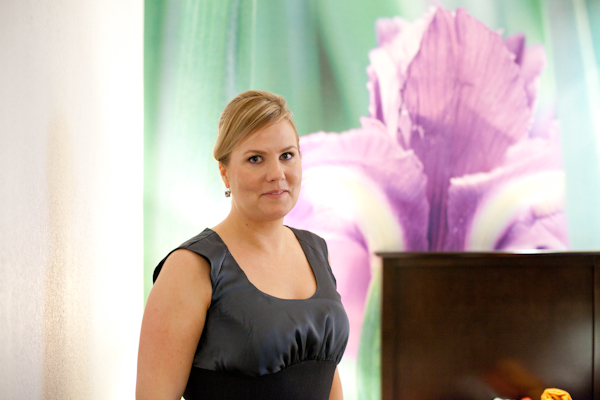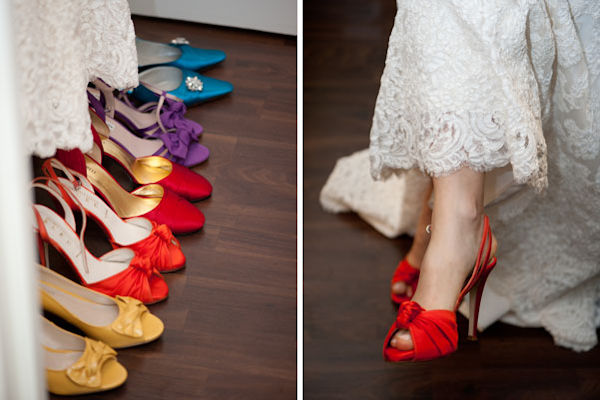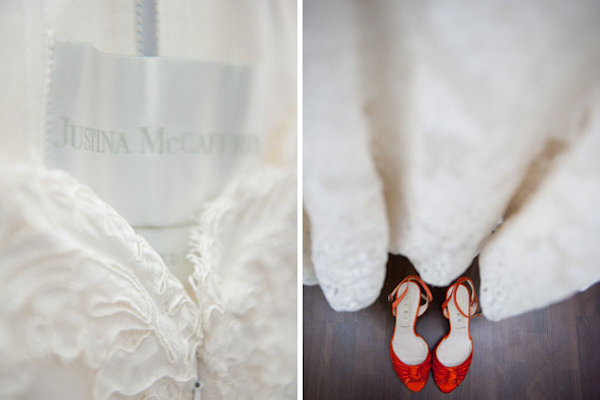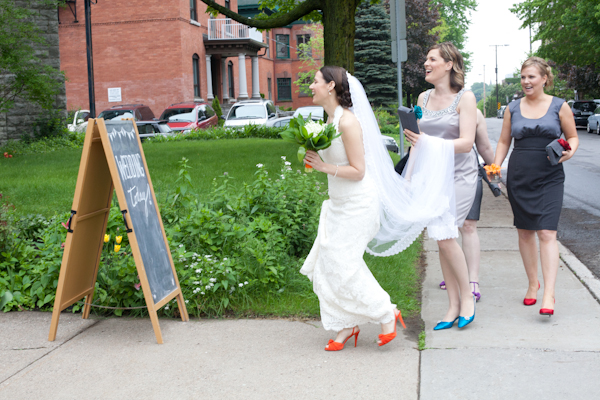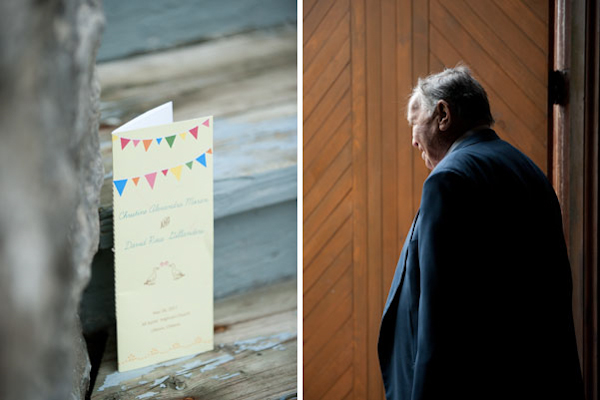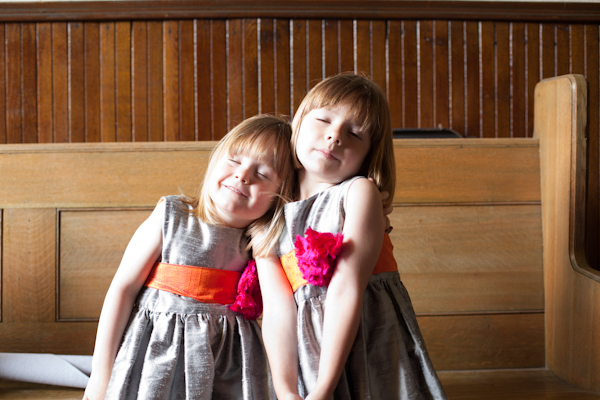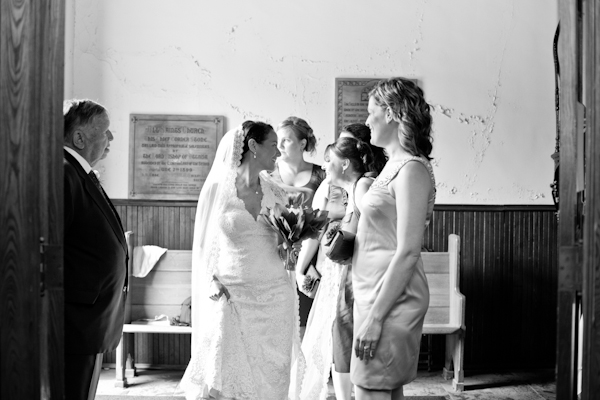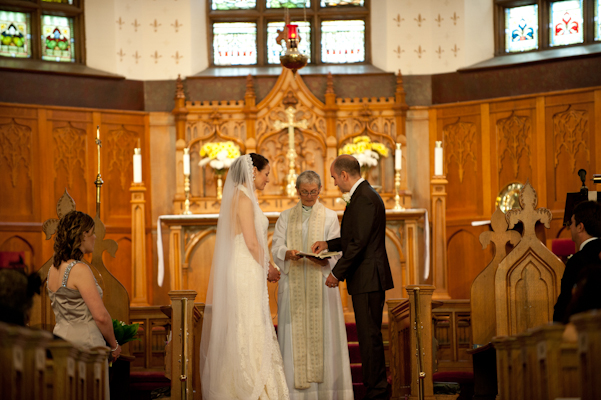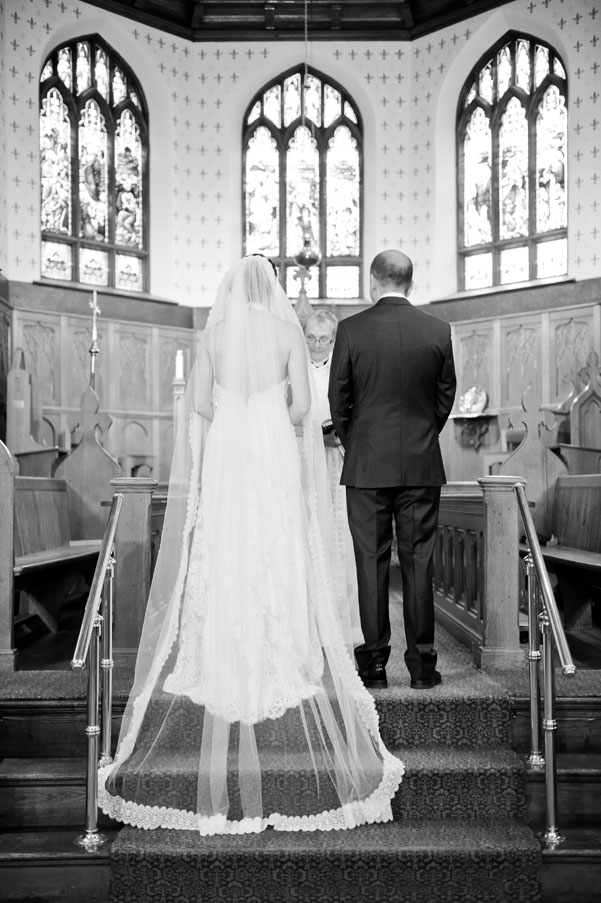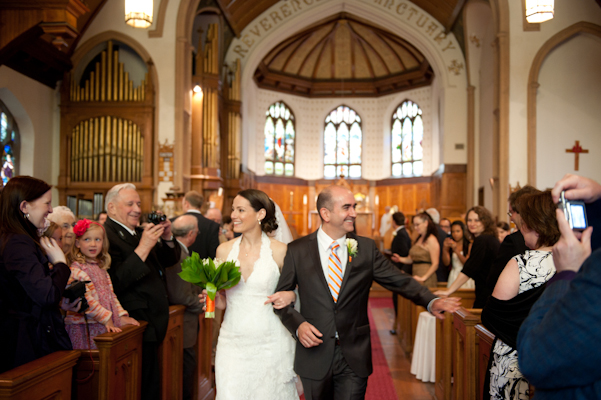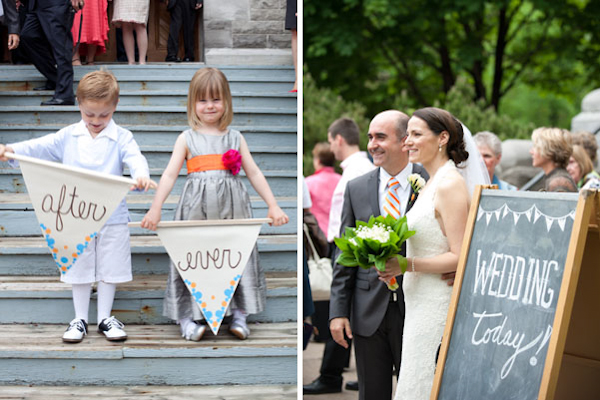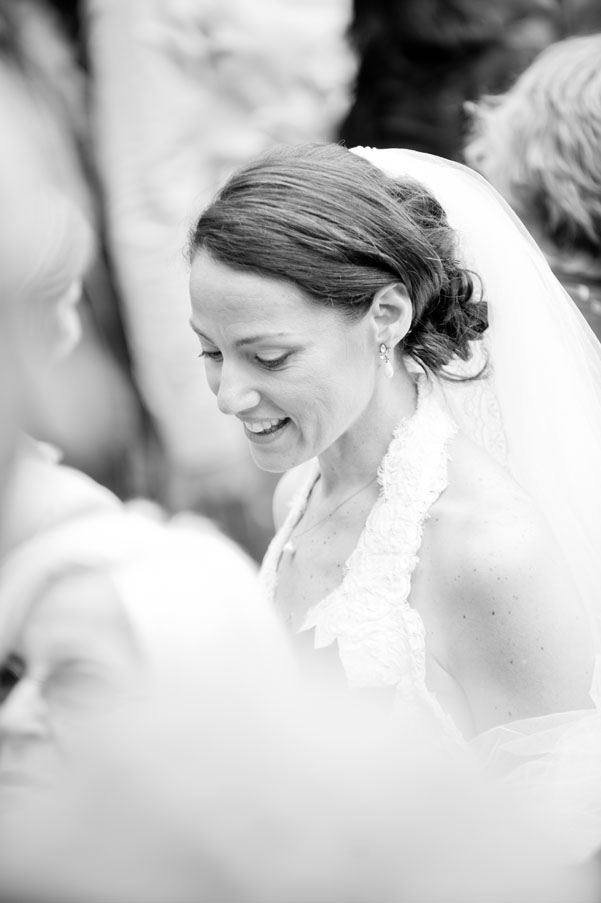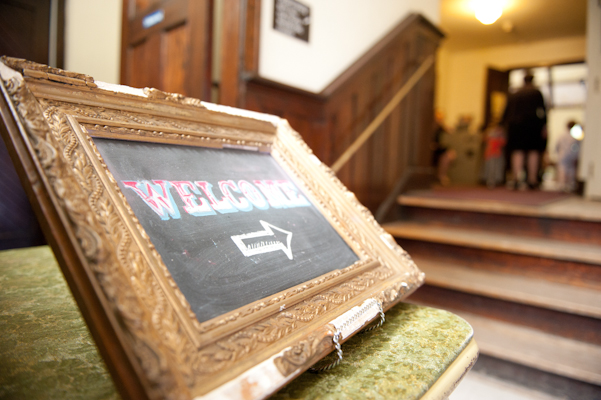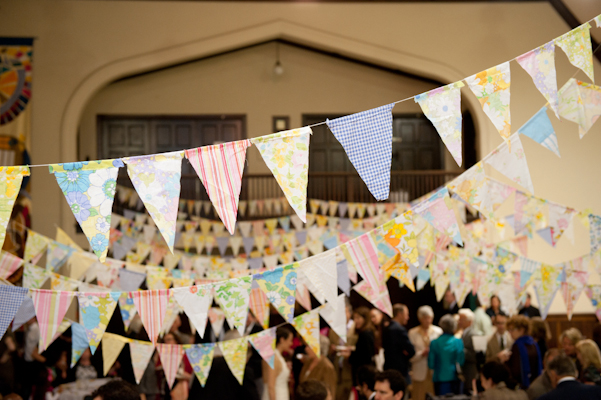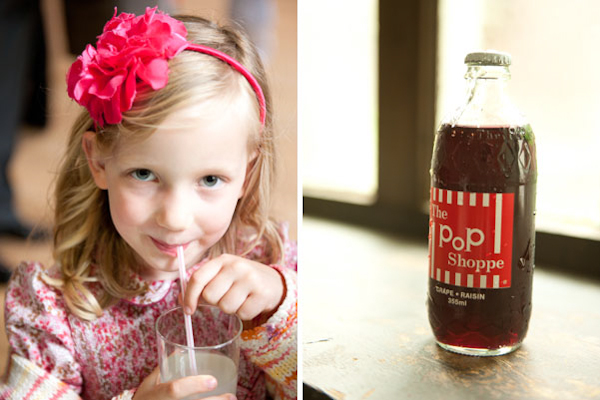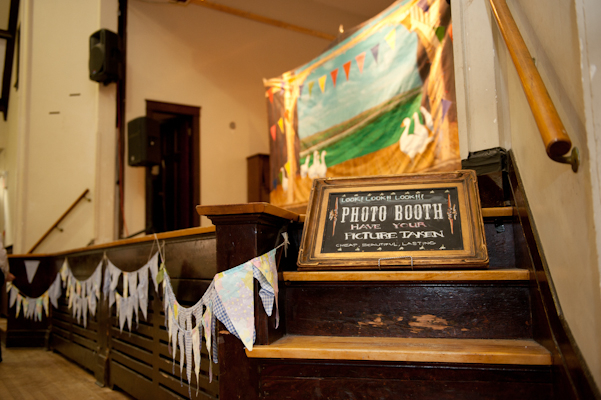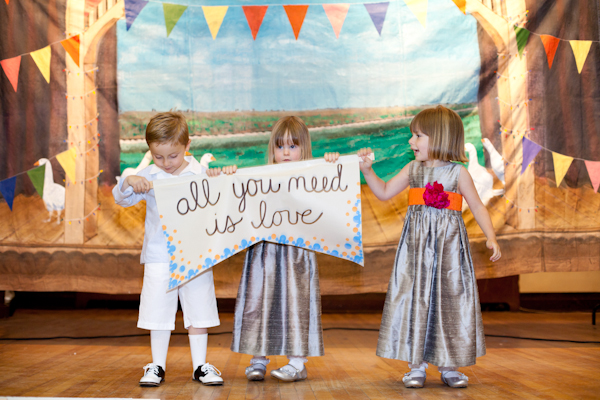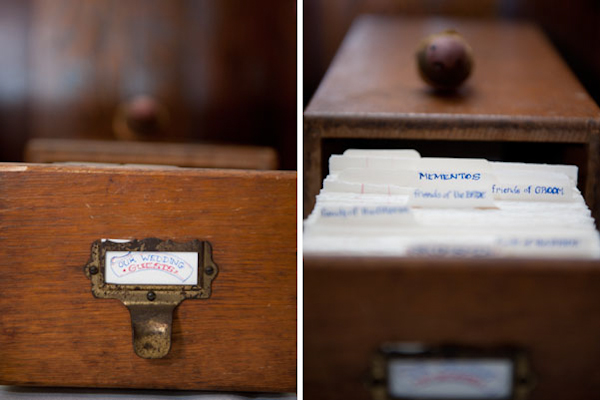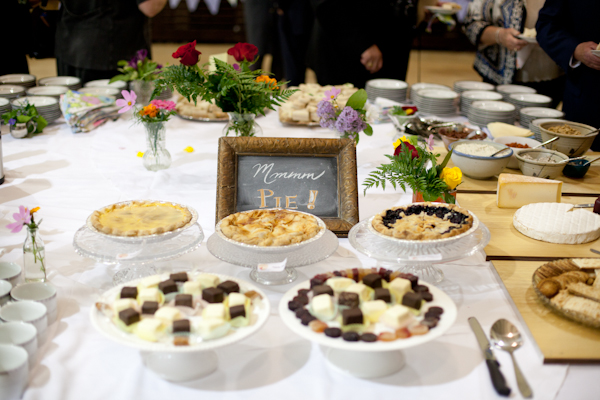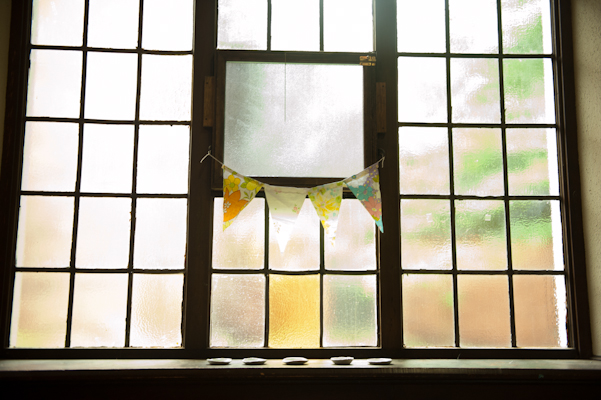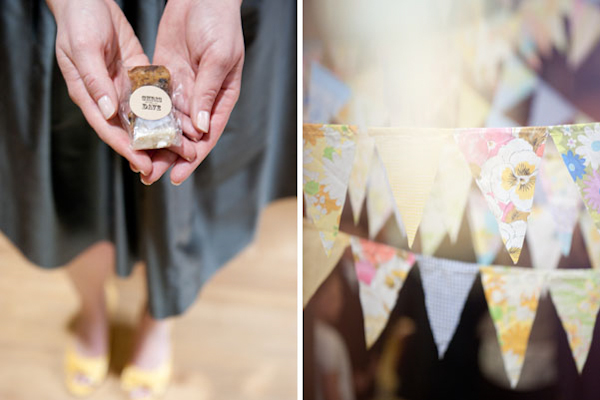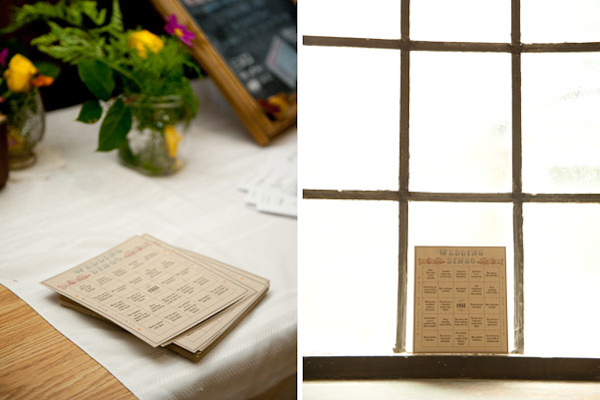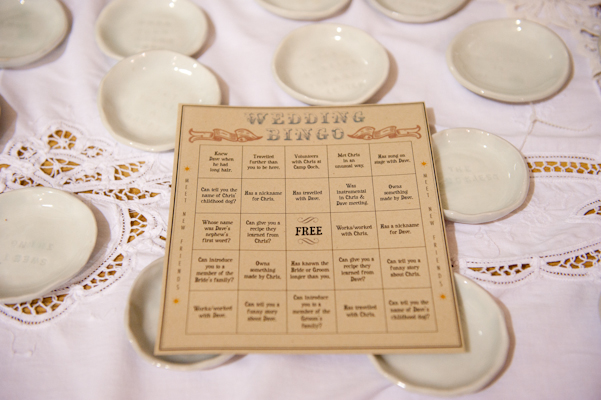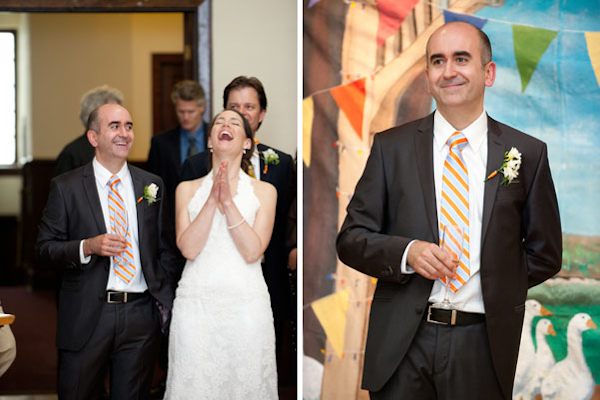 Dave surprised Chris by creating a painting within a painting for the stage. His painting featured a stage with a painted backdrop of a prairie scene hanging on it. "Whoa. Mind blown." (Chris' words) The stage in the painting was based on the stage at Schubas in Chicago, which, coincidentally, sort of looks like a church! Sorry ladies, he's married now 🙂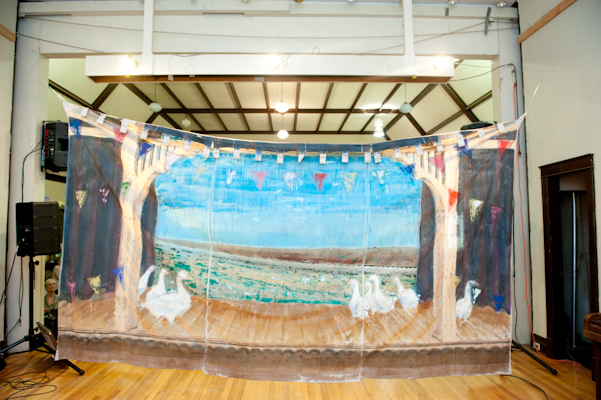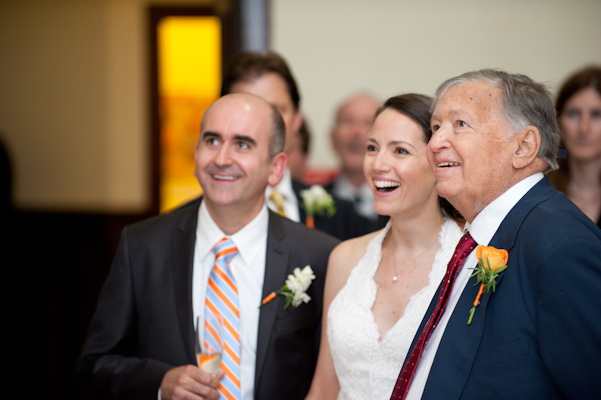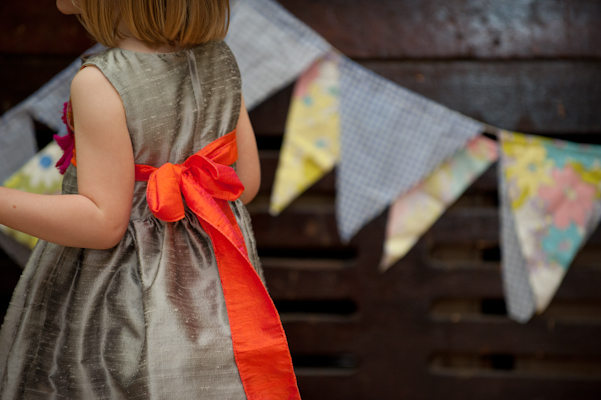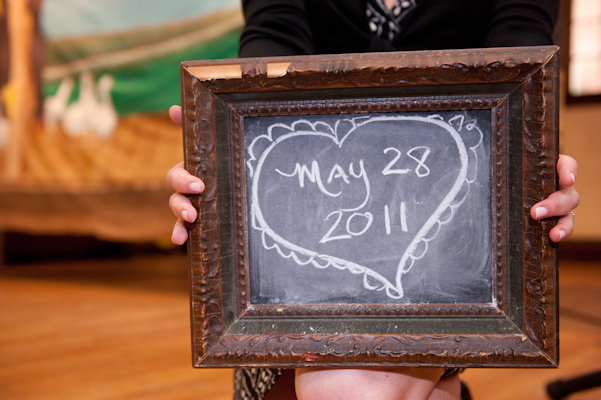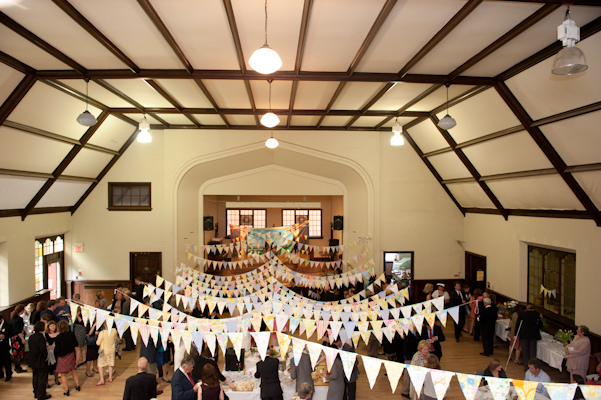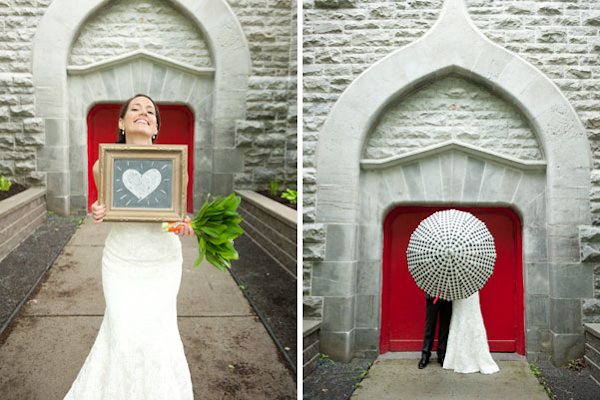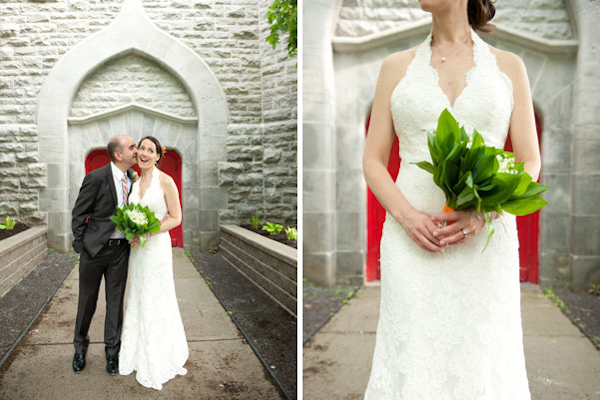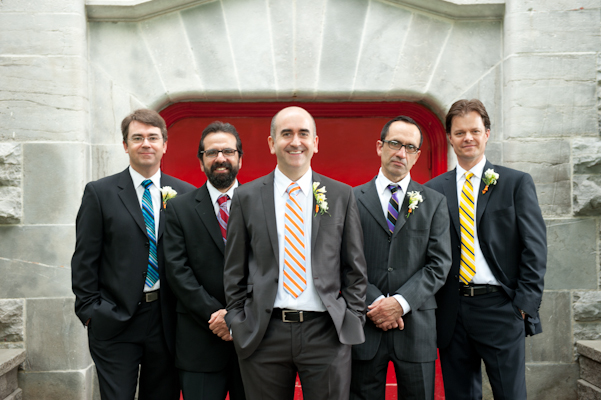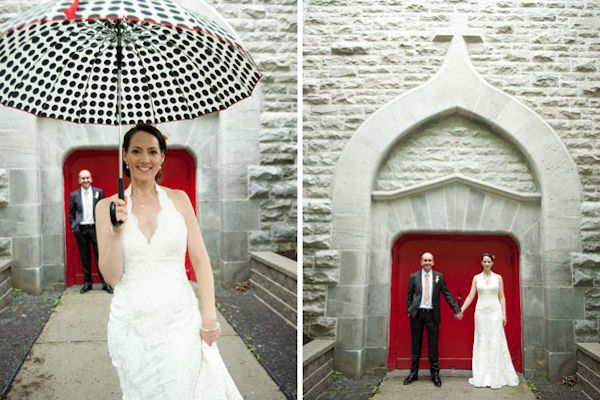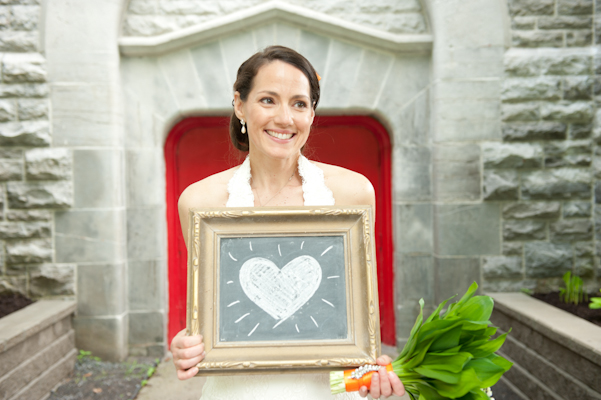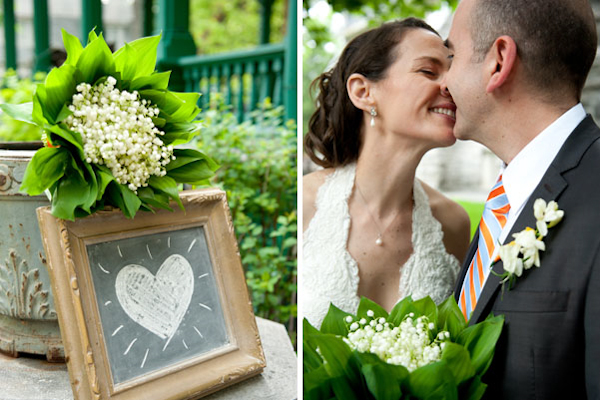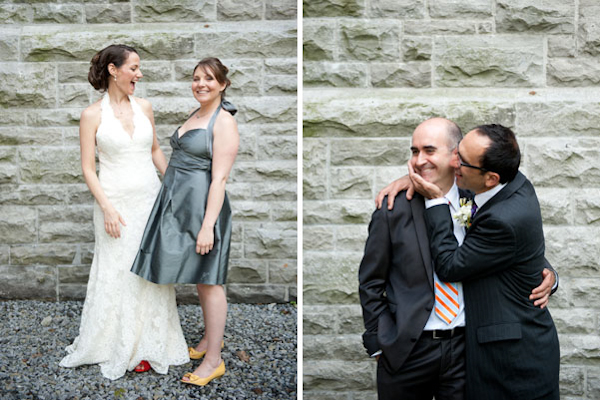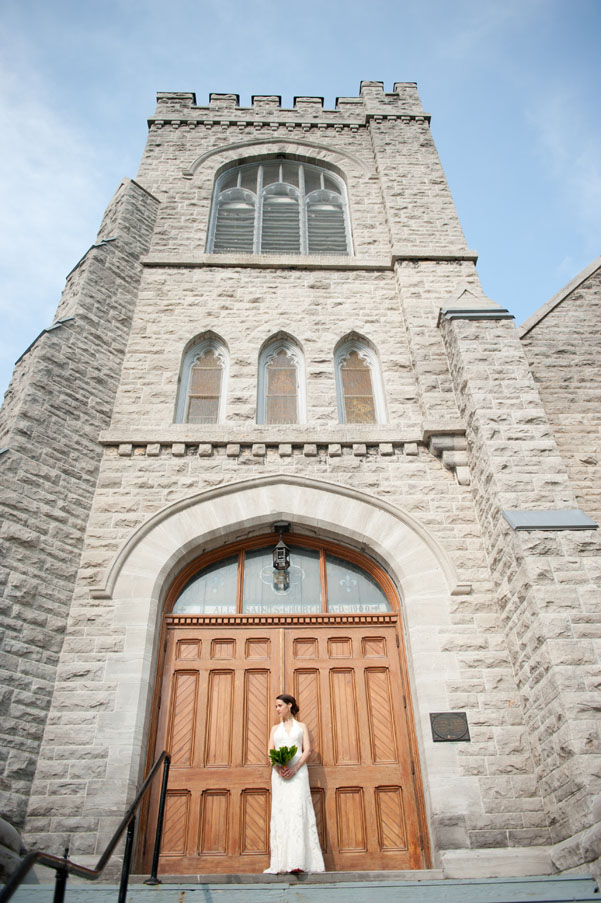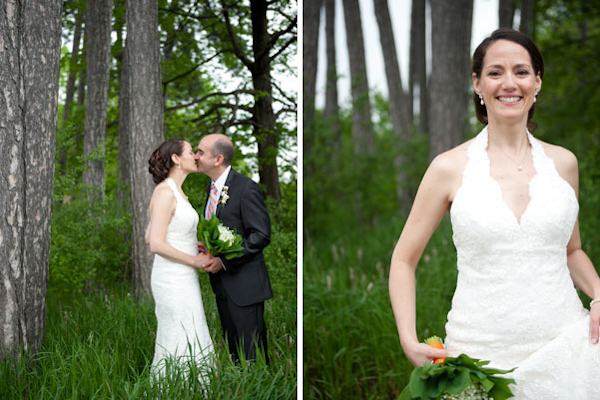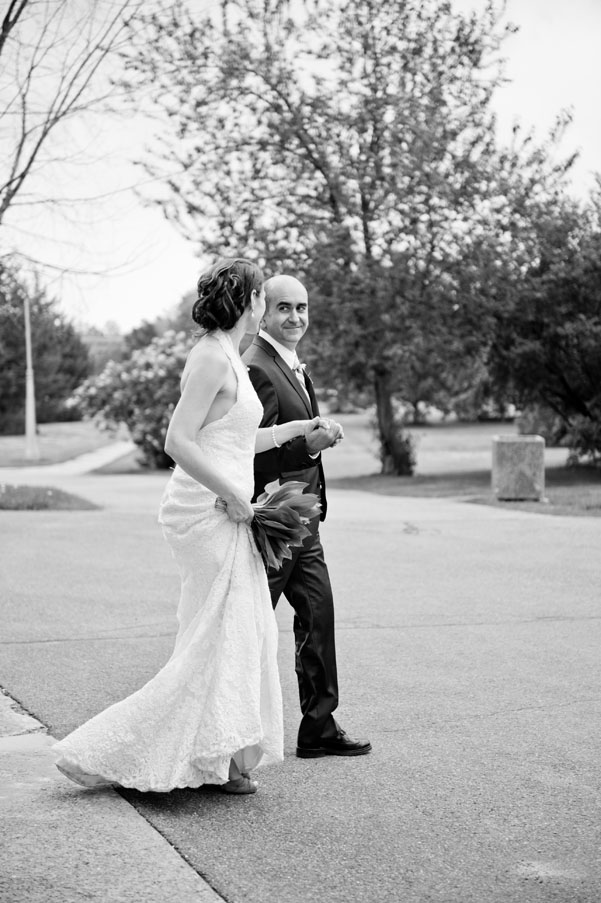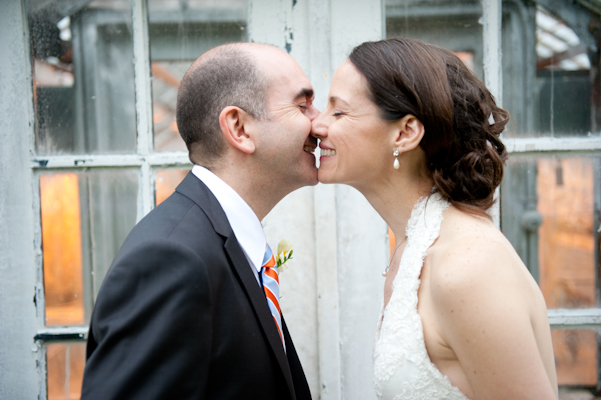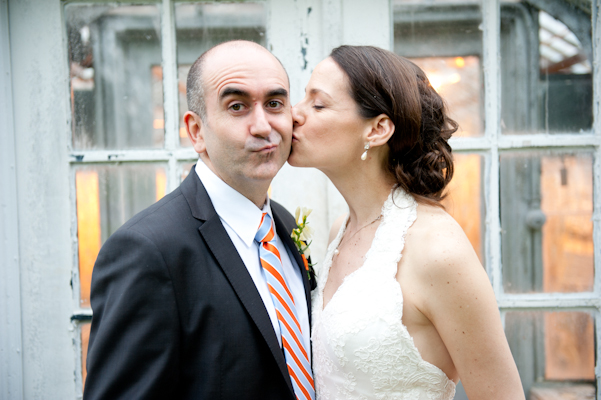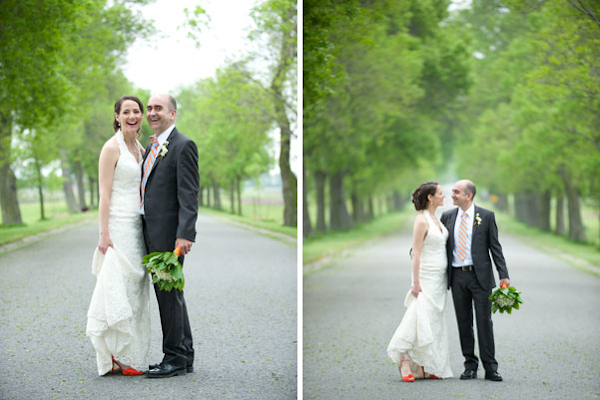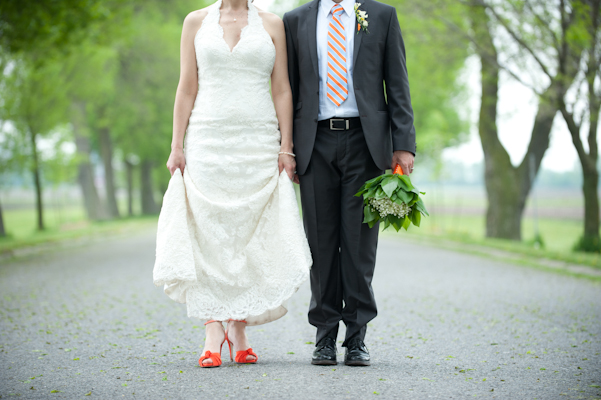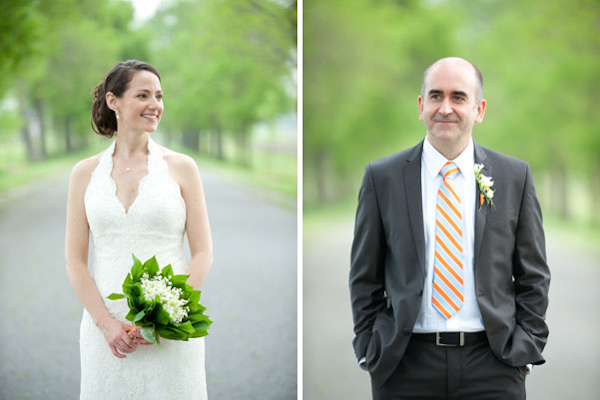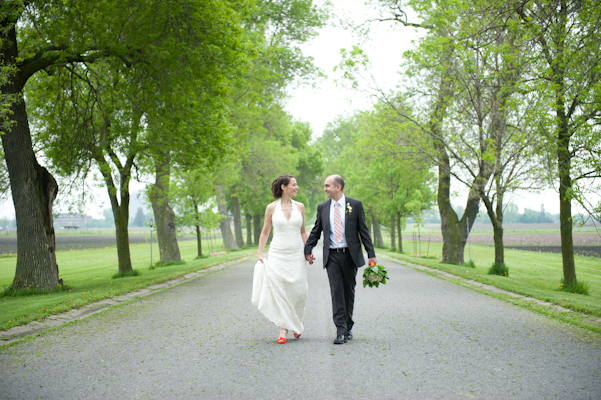 We didn't shoot the party but we had to stop by and take some pics of the building – it's the Elmdale House Tavern after all and matched the colours of the day. Perfect.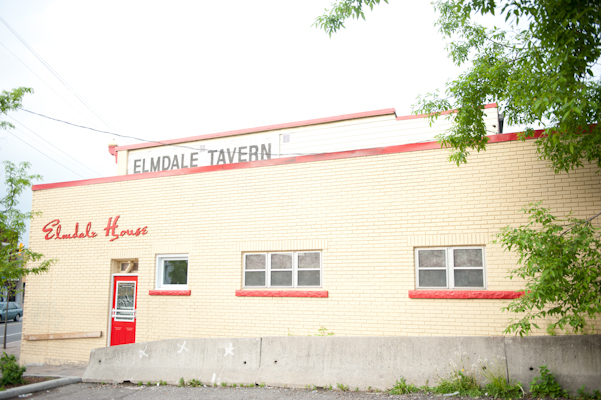 Bride's gown is from Justina McCaffrey; Bride's shoes are from Something Bleu and dyed that gorgeous orange called "Fiesta" at Beehive – Shoeworks in Chicago; Ceremony and reception location was All Saints' Sandy Hill; Grooms' suit by Gibson; Ties by Tommy Hilfiger; Grooms' shoes by Dack's; Rings from Wedding Bands and Co.; Invitations designed by James Frost at Yes Oui Si and letterpressed by the bride; Make-up by Sarah Walsh; Programs and Bingo Cards designed by Kat Rojina; Signs, bridesmaids clutches, porcelain dish favours, flower girl dresses, flags, country scene all handmade by the bride and groom and their friends – I know right? Incredible.