I am beyond excited to announce that Mike and Mel's destination wedding to the South of France has been featured on Style Me Pretty.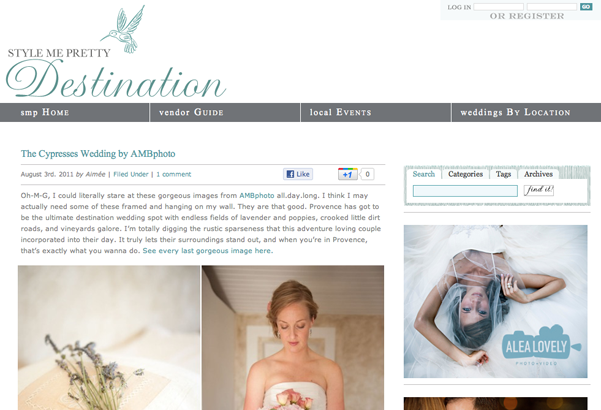 SMP recently launched fantastic local blogs one of which is a section totally dedicated to fabulous destination weddings – how cool is that? All you fabulous brides out there who are searching for destination wedding ideas can now go straight to this one spot for destination wedding inspiration. Love it. Thanks SMP for the fabulous feature. I am absolutely thrilled to be on your blog again.
Make sure to read right down to the end of the SMP's post for Mel's story of Mike's proposal. It brings tears to my eyes and goosebumps to my arms every time I read it.